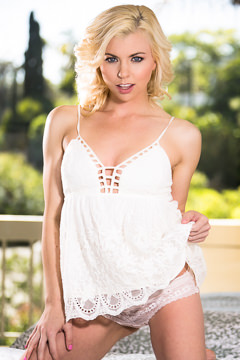 Tara Morgan
Height : 5'2"
Weight : 107
Bra Size : 32C
Measurement : 32C-24-34
hair color : Brown
Date Of Birth : 1991-10-05
Twitter : http://twitter.com/taramorganxxx
Favorite Body Part : Lips
Girl of the month : GOTM November 2015
Tara Morgan's Biography :
Born in a farm town in Indiana, the beautiful Tara Morgan went from country to glam within a couple of years. Tara has many talents, she is educated, was high school cheerleader, an athlete, a dancer, and finally a sought out pornstar today. Her high sex drive, dedication, and love for women has put Tara on the map this past year. She's petite with a great body and knows how to please a woman. Girlsway recognized this, built a relationship with her, and finally crowned her Girlsway "Girl Of The Month" for November 2015. Morgan states: "It feels fantastic/incredible/exciting/phenomenal to be a Girlsway Girl of the Month. Since Girlsway started having a girl of the month I have wanted to be one! I LOVE Girlsway and being on set is always so much fun. It is so flattering that I am able to be a part of the GOTM team especially in the first year! I want to thank Girlsway for giving me the month of November! I also want to thank my fans for being so awesome and watching my Girlsway scenes! <3 I LOVE you all!!"